The Wedoio's Uniconta - WooCommerce integration provides the ability to handle products with variants directly in Uniconta, which is synchronized to WooCommerce.
This requires a specific way of handling products in Uniconta and requires a deeper understanding of existing setup in WooCommerce.
In our standard setup, we do not use Uniconta's built-in variant function, as it has a number of challenges and limitations in relation to integration.
Instead, we operate with separate products in Uniconta for each variant, as well as one product in Uniconta for the main product.
Setup and use
Before we start the setup, you must have created the different variant properties you will use in your shop. This is done at the shop under Items-> Properties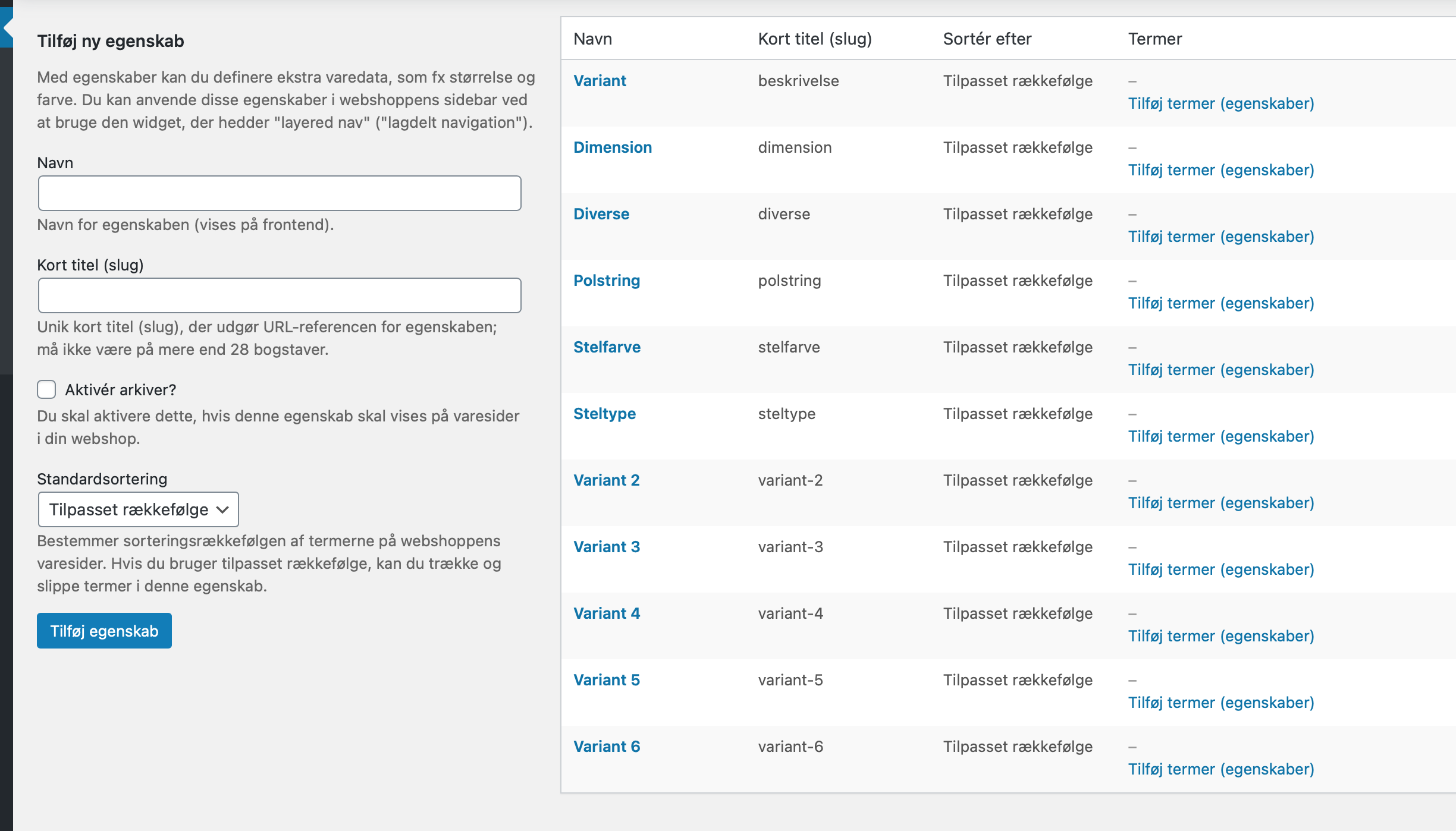 The image shows the properties set up in Woocommerce
Then we create a number of fields on items in Uniconta to handle the variants.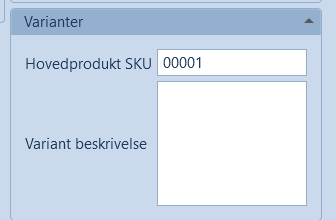 The image shows two of the fields. "Main product SKU" must on all variants as well as main product be added to the SKU that the main product has. This is what makes the integration know that it is a variable product.
The second field "Variant description" is used on the variants to add a description to these.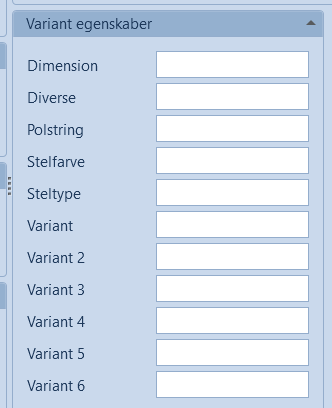 The image shows the variant property fields that have been set up according to the properties you have created in Woocommerce. These are applied to the variants to synchronize these properties into Woocommerce.
Thus, it is only for a main product to create it as usual, but with the field "Main product SKU" filled in with the product's own SKU.
For variants, it must also just be created as normal, but with "Main product SKU" filled in with the main product's SKU and at least one of the variant properties filled in with a value.