Products with prices in several currencies
The ability to handle multiple currencies on products from Uniconta to WooCommerce.
This requires the following plugins to be installed (not included):
WooCommerce Multilingual er installeret.
How it works
With the extension set up, you will be able to control more currencies through the Sales Price 1-3 fields in Uniconta.
The image shows the handling of two currencies in Uniconta. Note that the currency field is selected with the respective currencies.
When the product is then saved, it will automatically have its prices updated in the respective currencies in Woocommerce.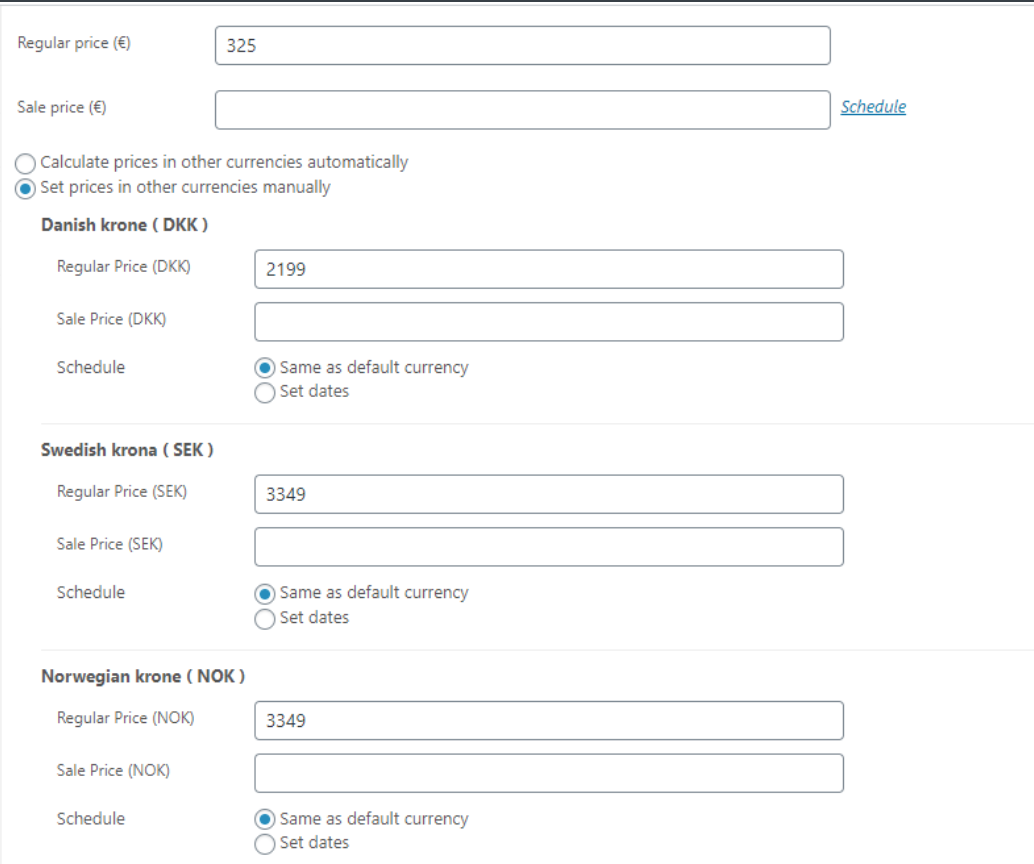 The image shows currencies in Woocommerce handled by Uniconta